​The 8 Elements

Panna Boss has a unique structure to coaching street football with what we refer to as the '8 elements'. This system combines all the key skills in developing a complete street player. Panna Boss implements strategies to emphasize the balance of training to ensure every area is strengthened to ensure each player becomes prolific in all attributes.
---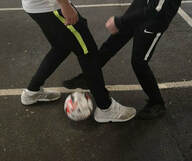 Panna
The art of getting the ball between an opponents legs takes great timing and skill. Many different skills can be used to give a panna and learning to use the techniques takes practice. Panna matches are a huge part of street football, making pannas a crucial part of street football as well as having useful applications in professional football.
---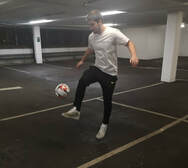 Control
Any ball manipulation including control from a pass, dribbling and groundmoves. Groundmoves involve any type of movement of the ball on the ground from basic touches to complex trickery. Developing control and gaining ball mastery is a vital skill on the streets as well as in professional football to keep possession of the ball and remain in full control. Learning combos is part of what Panna Boss coach, to push each individual to become the best on the scene.
---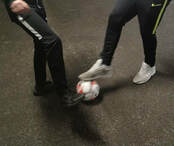 Defending
With any form of football, defending is a key part to being successful, making it a skill not to be dismissed. There are distinct defending techniques in each form of the game, from a 1 v 1 panna match to an 11 v 11 professional match. Each technique has skills that need to be developed to become an effective defender who can retain the ball without consequence.
---

Goal scoring
There are many techniques to scoring goals in all forms of football. Common shooting techniques are not applicable in panna matches therefore learning the art of scoring in panna matches requires a new approach. Mastering scoring techniques takes focus and dedication to use effectively in competitive matches.
---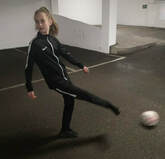 Passing
Potentially the most effective skill in football, passing, has a range of distances and techniques to use well in matches sending the ball to a teammate. Mastering this skill is crucial in both professional and street matches to have a successful team.
---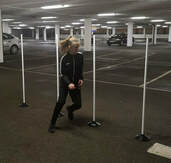 Movement
Positioning on a pitch is very important in a team game and having good movement can be the difference between a good and a great player. Whether it's a quick turn for a darting run or simply tracking back to hold a defensive position, being in the right place at the right time can be the difference to win a game.
---
Psychology
Confidence is a great advantage to have to beat any opponent and can be the key to becoming above average. Other mental attributes are developed in football including soccer IQ which helps with decision making on the pitch. Psychology is also developed in street football and panna matches to compete with the most skilled players.
---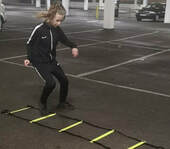 Physicality
Stamina, speed and agility are just some of the physical attributes needed to compete with the best players in the world. Building up good fitness is essential to survive in the arena, and on the pitch. From learning to use strength in a professional match to having lightning speed groundmoves in the arena, physical fitness is a must.
---