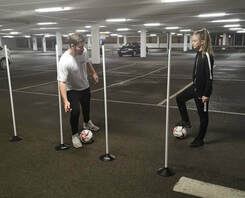 Panna Boss is a UK based organisation showcasing the best skills from the street scene to a wide audience from 1 to 1 coaching to a local Panna Boss club to events entertaining thousands! Panna Boss has it's very own panna arena which hosts an incredible amount of competitive fun for all ages! Being one of the only street football organisations in the UK, Panna Boss provides very specialist and unique entertainment with an experienced street player making the most unbelievable panna skills look effortless in the panna arena!
---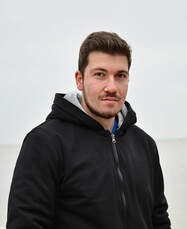 Founder of Panna Boss, Anthony Antoniou has many years of experience in street football and has competed at the top level of panna across the world representing the UK! having acquired an abundance of knowledge and skills, Anthony can demonstrate the highest level of street football during sessions and events and has provided excellent entertainment giving countless pannas leaving spectators stunned! Anthony's coaching qualifications in football have helped him start his coaching journey, however, the quality of coaching at Panna Boss all stems from the years of experience involved in the street scene and can only truly be developed in this way.
---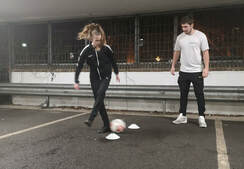 Panna Boss is on a mission to offer as many opportunities for kids and adults to experience street football for the creative art it is! Panna Boss is determined to improve the quality of football as a whole in the UK, helping to nurture and develop the next generation by offering opportunities to learn street football skills and build a generation that can dominate world football to not only boss the panna arena but also boss professional football as well!
---